Read in English, why not?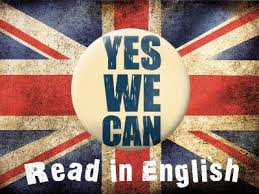 Toute la sélection :
---
CHARLIE AND THE TOY SHOP GANG
de SUE FINNIE, DANIELE BOURDAIS
ABC MELODY, 2016, 37 pages

It's Christmas. Charlie goes shopping with his friends...
---
GIRL ONLINE
de ZOE SUGG
PENGUIN BOOKS, 2014, 346 pages

Roman "Girl online" de Zoé Sugg en anglais.
---
---
---
KING ARTHUR
de BENJAMIN STRICKLER
LAROUSSE, 2016, 32 pages (READ IN ENGLISH)

L'histoire du Roi Arthur en anglais.
---
---
PANIC AT STAR SCHOOL
de MICHAELA MORGAN
DIDIER, 2013, 43 pages

Jen, élève de la Star School, prépare un show. Mais que faire si personne n'aime son costume... et si une catastrophe est sur le point d'éclater?!
---
PAPER TOWNS
de JOHN GREEN
SPEAK, 2012, 305 pages

Roman "La face cachée de Margo" de John Green en anglais.
---
---
THE FAULT IN OUR STARS
de JOHN GREEN
PENGUIN BOOKS, 2012, 313 pages

Roman de John Green "Nos étoiles contraires" en anglais.
---
---
---
TEXTOS ET CIE, 5. # TOUS LES ESPOIRS SONT PERMIS
de GENEVIEVE GUILBAULT
KENNES, 2019, 390 pages

La vie amoureuse de Morgane est un vrai désastre et Thomas occupe toutes ses pensées. Au moins, Anna est là pour la soutenir dans cette dure épreuve...
---